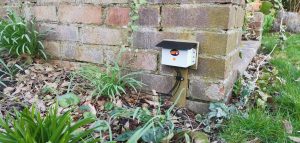 i-Switch Area Switcher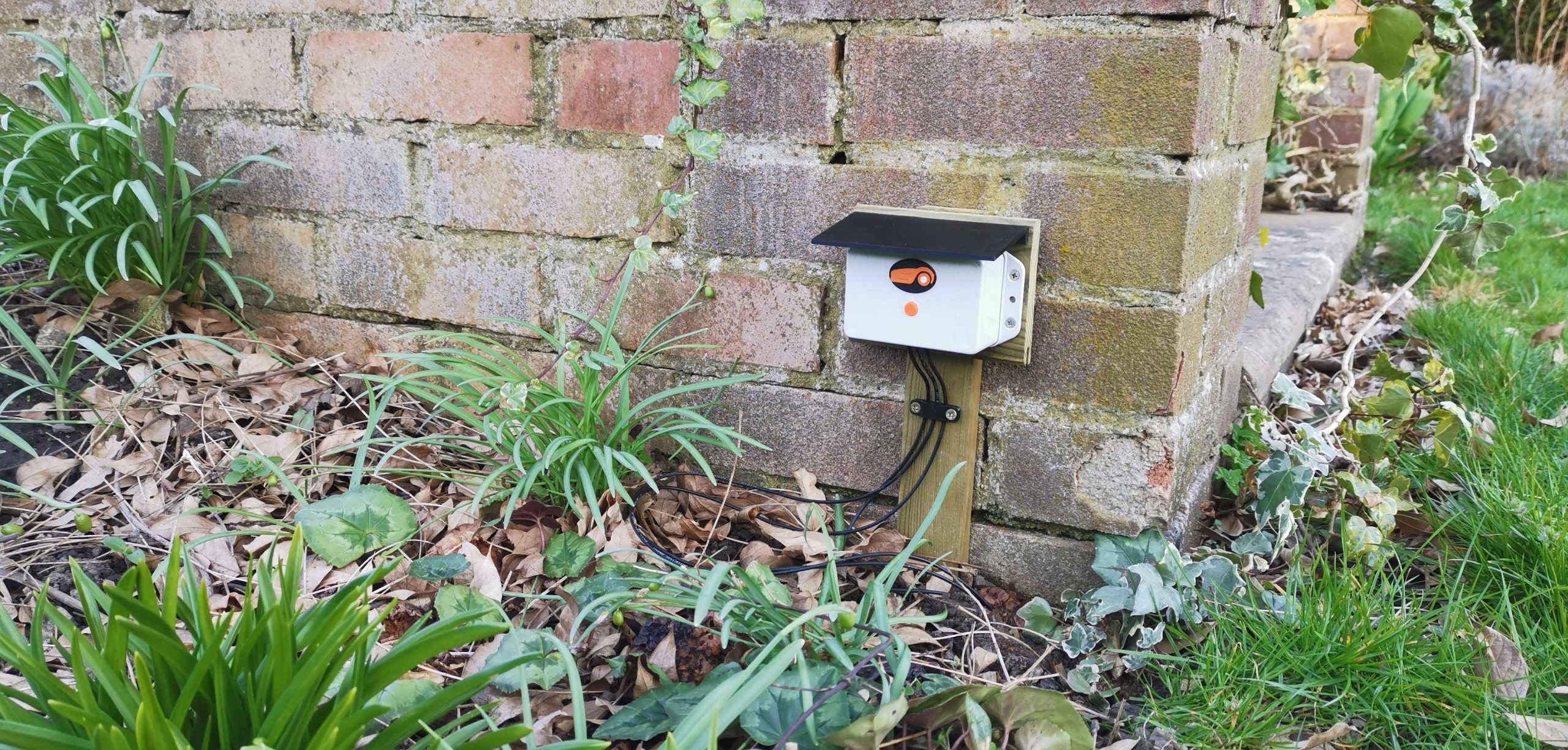 We sell a few extra items to help your iMow installation work for you. One of these is the iSwitch area switcher.
This is a small fast microprocessor-controlled electronic switch used to isolate areas of your garden where you don't want the iMow to mow all the time. For example, you may have a patch of bluebells that pop up in the spring you don't want to be mowed but you still want the iMow to continue mowing the rest of the lawn until the flowers have finished.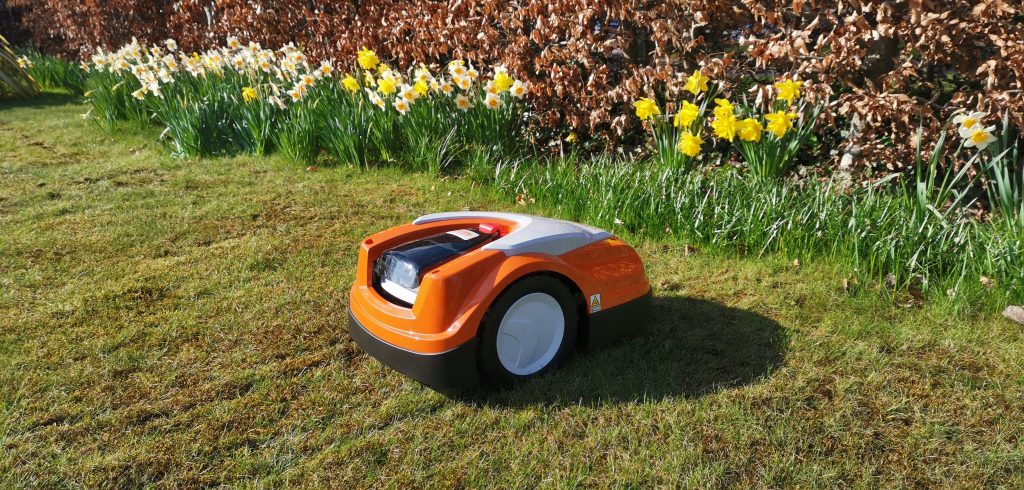 i-Switch allows spring bulb area avoidance amongst many other things!
The iSwitch is the answer.
At the time of writing this article, the available version (MK3) is a manual switching unit with a one-button operation. One press activates one perimeter wire direction and sends the iMow in that area another button press switches to the second area. The fast switching electronic circuitry allows the change over to happen while the robotic mower is at work although it is recommended to set the area change while the iMow is at rest on the charging dock to avoid the machine being on the wrong side of the switched area and giving an out of bounds warning. Also, some makes of robotic mower that use the "lawn mapping" system of navigation will need to be remapped after switching areas
When we instal the i-Switch it comes with a mounting spike made from pressure treated tanalised timber. This allows for secure fixing of the i-Switch in a convenient place like a flower border etc. Alternatively, the i-Switch can be mounted to an existing fence or wall using the IP rated case mounting fixing points.
We make and assemble the complete unit in house, and all the components are hi-spec brand name parts (for long life, performance and reliability) from the likes of Panasonic, ST & ATMEL. We even 3D print our own bespoke cable clamps and rain covers to make sure the iSwitch gives long life and reliability and so we can reproduce spare parts on demand! These are also made to be fully serviceable & repairable if necessary to help with the fight against waste disposal, why not fix something rather than throw it away!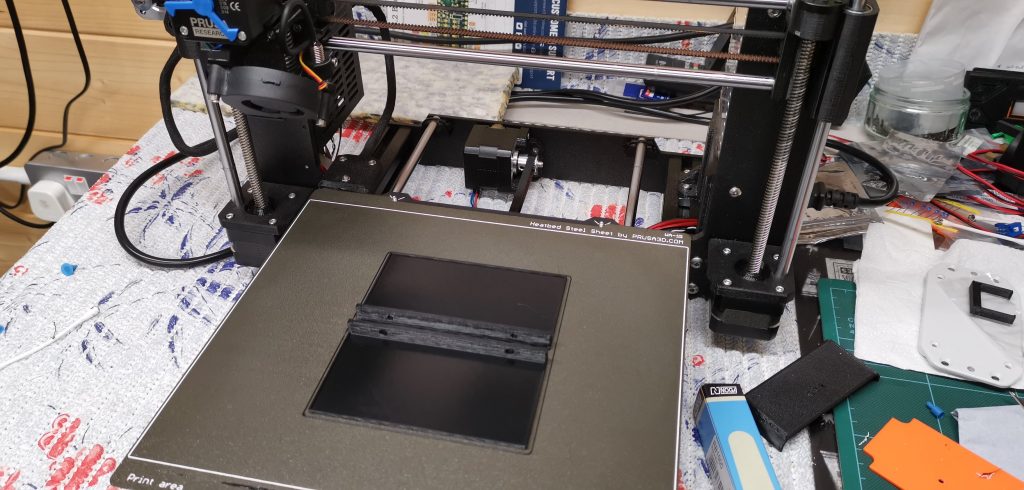 "We even 3D print our own bespoke cable clamps and rain covers"
For more information and cost to supply and fit please call us or use our contact form and we will get back to you. If you only require a switch unit to install yourself please contact us directly. For the moment these are entirely made and fully tested by hand, so some delays may be unavoidable in the current climate. We also offer everything as a spare part should something get broken or you can return the i-Switch to us for repair. Parts lists and repair cost will be uploaded to our website soon.
The kit for self-installation comes with full instructions and installation examples, this does not include the mounting post but does include all the fixings, cable clamp and rain hood in the kit.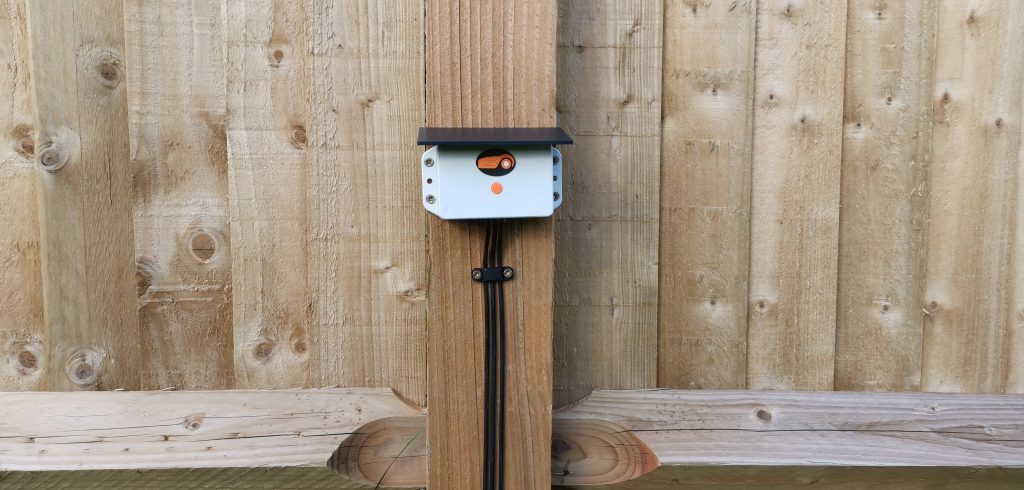 The i-Switch can be mounted to an existing fence or wall using the weather-resistant case mounting points.
Coming Soon
Looking ahead to the future we are currently working on a fully automated i-Switch, this will have the ability to be programmed with a specific day and month to switch over and back automatically. This is perfect for elderly customers or people who spend a lot of time away and need the areas switched over without any manual intervention. Also for areas with fruit trees that drop at certain times of year or patches of bulbs etc. Also, preset times are also planed so you can simply select the plant type and have the iSwitch set up the best times for you. Please keep an eye on our blog and follow us on social media for more information.