Now Stocking-The Best Portable Multi-Fuel Fired Pizza Oven.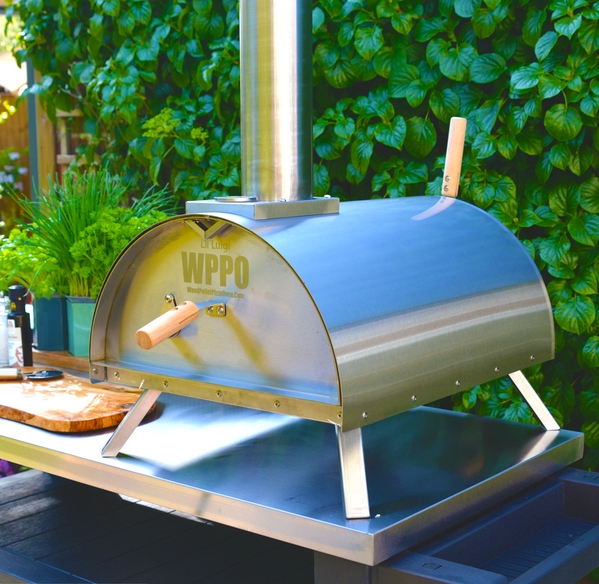 Burn Wood Chunks, Chips, Pellets along with Charcoal and Lump Coal or any mixture you desire!
The WPPO Lil Luigi Portable out-door oven is great for cooking Pizza, Fish, Meats, along with Vegetables. WPPO is a Multi-Fuel oven which can be powered by burning Wood-Pellets, Charcoal, Wood Chunks, Wood Chips, or any mixture of these fuels together in the large burn box. The WPPO oven reaches temps over 482 degrees Celsius cooking Pizzas in minutes.
The Naturally Aspirated Turbo Down Draft Air Induction System makes for consistently cooked pizza from the middle to the edges as the flame box directs heat into the proper burning patterns to ensure a perfect evenly cooked pizza.
Teperature over 482 Degrees!

WPPO Features:
Constructed from High Grade Stainless Steel
Double Walled with a layer of Fire Blanket Insulation
Hinged Front Door for easy access
Analog high temperature Thermostat
Easy Load Fire Box with Baffle Shield
Four foldable legs for stability
Hinged flame viewing door, view the flame without losing all the heat
Wooden Handles
Easy Removable Chimney Stack
Naturally Aspirated Turbo Down Draft Air Induction System
Capable of reaching Temps over 482 degrees Celsius using a combination of Wood and Charcoal.
929 square centimetre of cooking surface.
11 mm thick Cordierite Cooking Stone to retain heat for a crispy bottom crust
Weight 19.95kg
https://youtu.be/QiXyl7xP9KU
Full Cooking Kit Included
Deluxe Pizza Peel
Pizza Cutter
Pizza Pan
Baking Stone
Cover that can be used as a travel bag.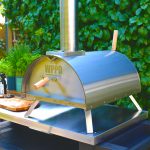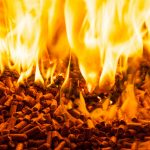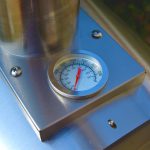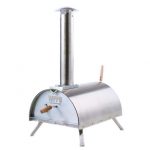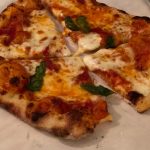 Also available is Charcoal King fuel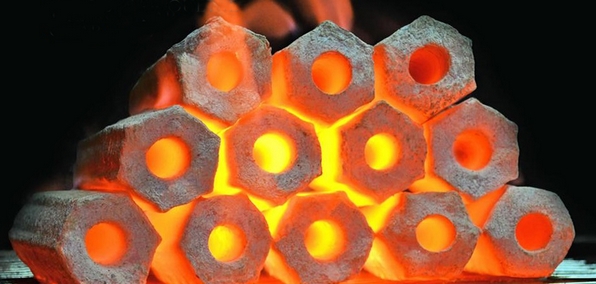 Many other brands call themselves "100% Natural" but they add corn filler to bulk up the product. Charcoal King add ZERO addictive due to its natural glue secreted from the trees no fillers are added in production.
Charcoal King unique production method by high pressure compression and extrusion turns sawdust into high density and premium charcoal briquette, which has been proved to last 3 times longer firing than many other brands in market.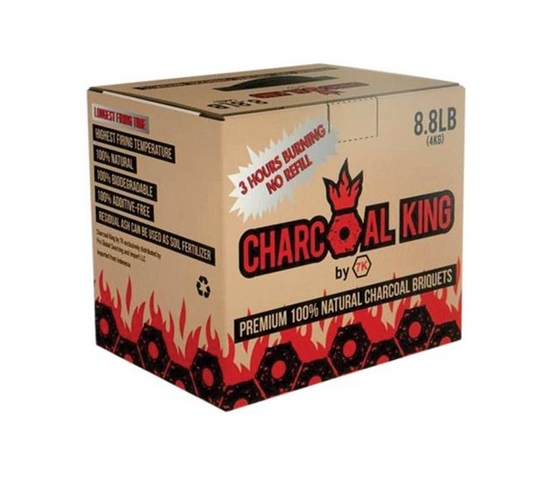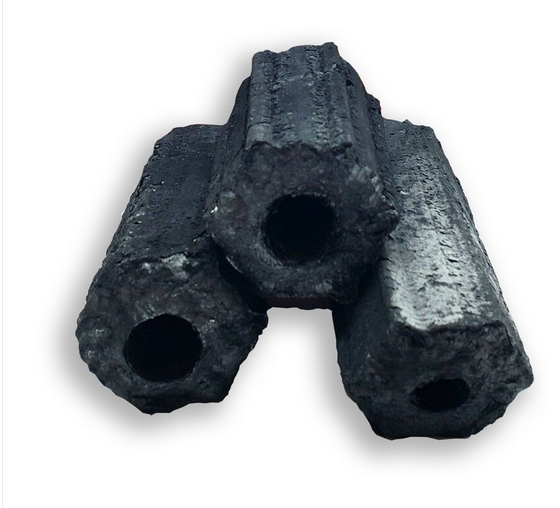 Charcoal King achieves over 14K BTU firing power, which is almost equal to the output by using bottle gas compared to other brands, Charcoal King helps to shorten cooking time. 
Charcoal King is 100% biodegradable. After cooling, you can put the burnt residue on to your garden as a soil fertilizer.  You don't have any trouble in disposal.
Hollow Circular Design Allows Airflow to Pass-Through – Helps Burning Process
Up to 3 Hour Burn time
14k BTU Output 
FACTS ABOUT CHARCOAL KING
"We NEVER cut trees! We only collect sawdust from trees which grow in Indonesia. Charcoal King is 100% Natural and 100% environmentally friendly." Lewis Wong, Founder of Charcoal King 
"With our unique production method, Charcoal King achieves the highest density of charcoal in the world, which offers at least 3-hour continuous burning" Wei, Founder of 7K 
"It has been certified that Charcoal King has the longest firing time and firing power compare to other popular brands in the market." Bureau Veritas Consumer Products Services Inc, NY – Horizon Laboratories, Utah
Buy Your Charcoal King Fuel Here £25 per 4kg box