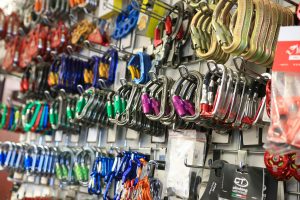 New for 2020
We have been working hard to get our brand new arboriculture webshop up and running and I'm pleased to say it is now here, but due to the problems of the last year and supply issues, we have decided to keep the site on hold for the time being.
One of the priorities we had was to get as much info as possible on each product with clear images (a lot have been taken in-house as we didn't feel the provided ones showed enough detail) and all the spec's we could get so as to give you a clear understanding of the product.
Of course, as with all new websites, it will continue to evolve over time so please look back on a regular basis and keep an eye on our blog as we will post new items as they go on.
You can find it here at https://www.ats-webshop.co.uk
Thanks for your support
All at ATS Machinery