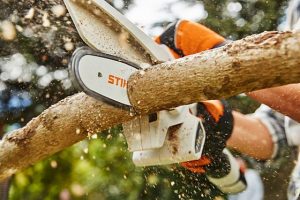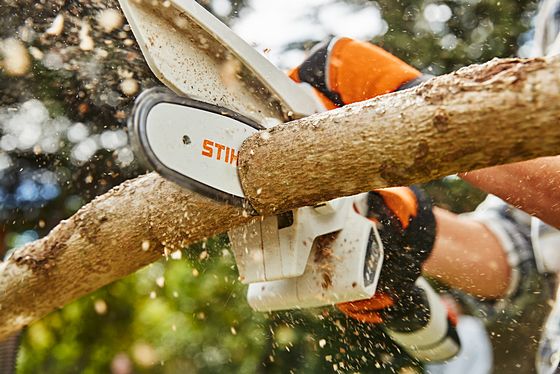 The New Stihl GTA 26 cordless garden pruner…..
Trees and shrubs in your garden will require regular maintenance. However, with some careful pruning, you can help your garden trees and shrubs stay healthy whilst also manipulating how they grow. You most likely have a shed full of different garden tools, but what is the best tool to cut branches? In this video, we'll take a look at the STIHL GTA 26 cordless garden pruner.
The STIHL GTA 26 makes light work of pruning trees and shrubs, cutting up garden waste and also small DIY jobs, for example, building a raised bed. This cordless pruner is part of the STIHL AS system of tools and comes fitted with a powerful 10.8 V Lithium-Ion battery which can run for up to 25 minutes. That's long enough to cut through approximately 80 small to medium-sized branches. It's also extremely quiet, so you won't have to worry about disrupting the neighbours, and weighs only 1.4 kilograms, including the battery. The rubberised handles ensure this cordless garden pruner is comfortable and easy to use, however, be sure you use two hands to control the tool at all times.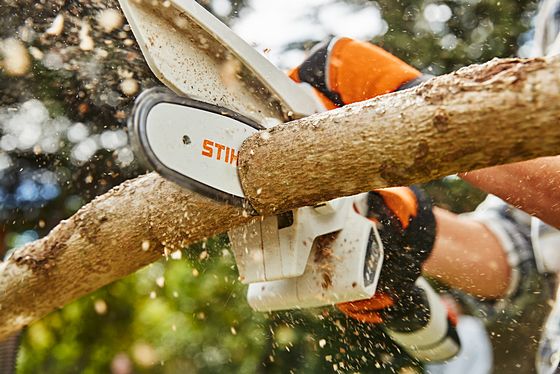 The GTA 26 pruner comes equipped with a quarter-inch Picco Micro 3 chain, which has been designed by STIHL to give low vibrations whilst also producing a high cutting performance. To operate the GTA 26 efficiently, once the chain is up to speed, move the garden pruner towards the material you want to cut and make sure the material is close to the body of the pruner. You won't need to apply excessive pressure to the cordless garden pruner, just apply light pressure to control the position.
This cordless garden tool is very easy to use and you can see clearly how much charge you have left with the charge-level indicator. To operate this cordless garden pruner, simply turn off the trigger lock with your thumb and simply squeeze the trigger. The battery and chain are also very easy to change.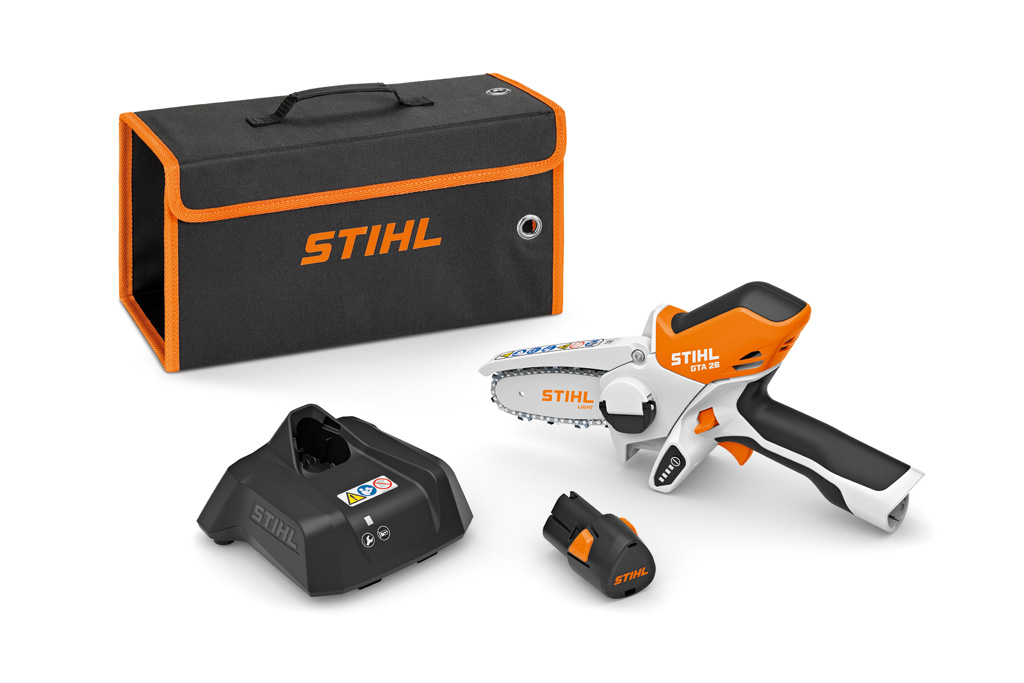 With a handy carry case included, the STIHL GTA 26 cordless garden pruner can be stored and transported easily. Also included is a bottle of Multioil Bio, so you can make sure the chain is lubricated and protected from corrosion at all times.
For more information please call our sales team on 01403 891580