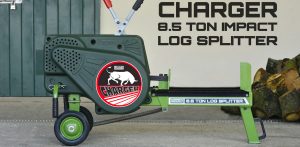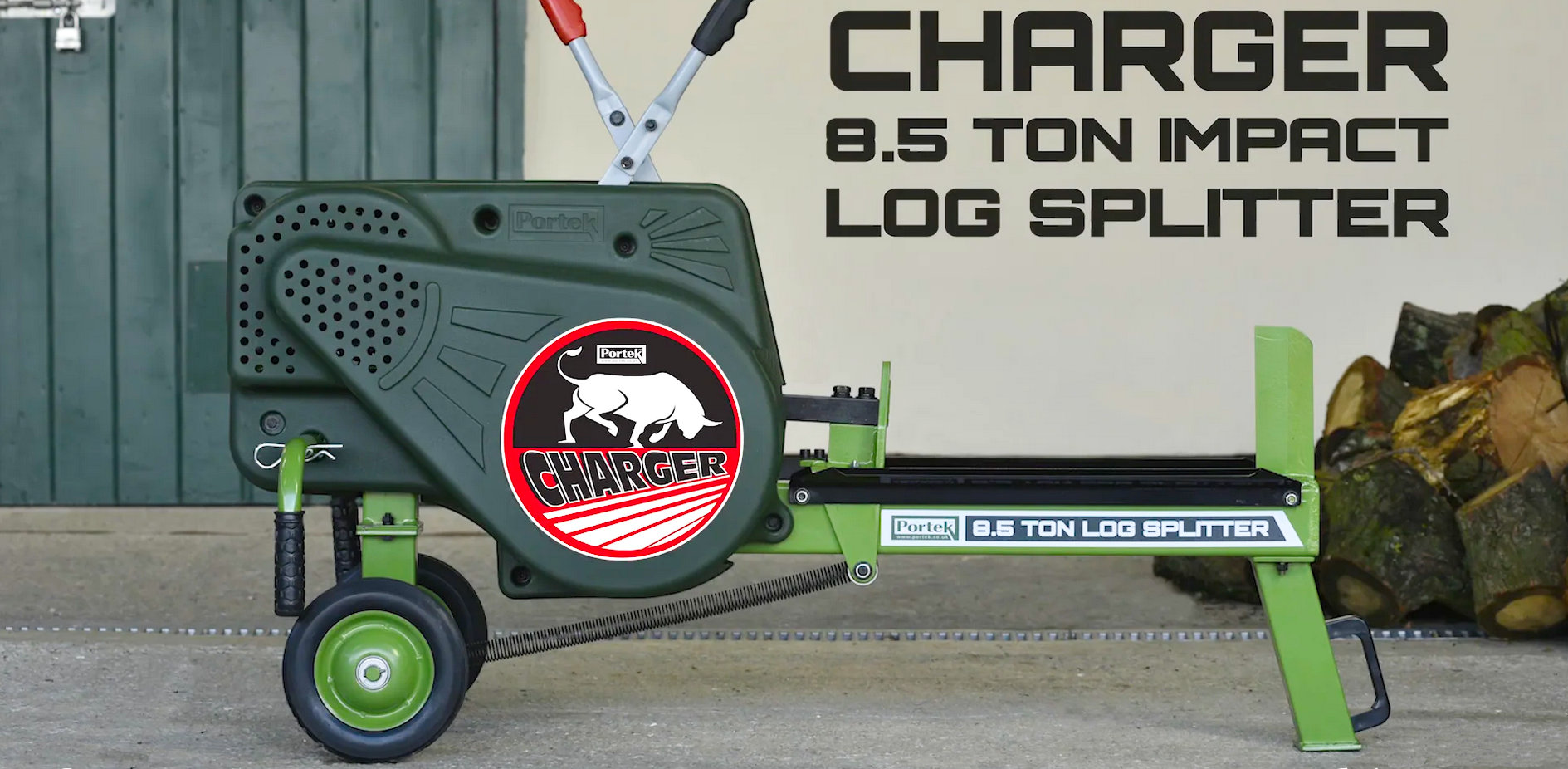 THE CHARGER LOG SPLITTER
IN STOCK NOW
NOW STOCKING THE PORTEK CHARGER LOG SPLITTER
The Charger is the newest in a line of products from Portek we are now stocking. After seeing this compact log splitter at work and putting it through its paces ourselves we were so impressed we decided to stock it in our shop. We have seen and used many log splitters over the years and most of them are either poorly made or very slow and expensive.
The Charger is a super-fast, powerful and portable machine, with a build quality you expect from Portek. With convenient handles, strong chassis and wheels, the Charger can easily be positioned on any flat ground, ready to start work.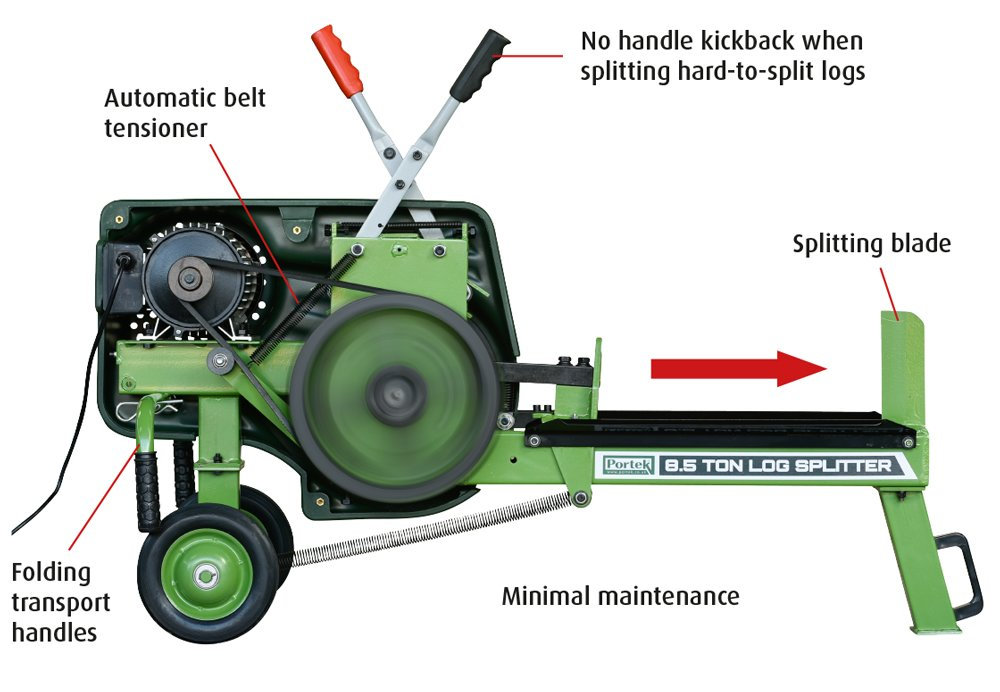 With two leaver operation for safety and twin inertia flywheels for powerful kinetic energy drive the ram forward with 8.5 Tons of splitting force.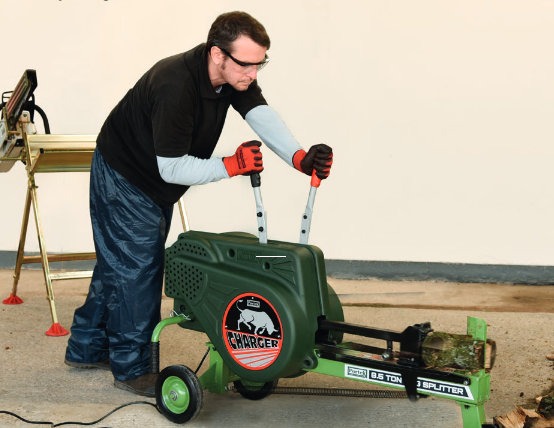 One major advantage of the Charger is its very quiet 240v (we stock UK mains units) electric motor.
1) It's quiet & cheap to run in comparison to petrol engine or PTO driven hydraulic splitters
2) Has a small footprint so won't take up loads of floor space in your shed or workshop.
3) Having no fumes while running, you can split logs in an enclosed environment allowing for undercover work if it's raining outside keeping your logs and you dry!
4) The Charger is fast! With a cycle of under one second, you won't be kept hanging around like slow hydraulic machines, allowing you to quickly work through a pile of logs and giving you more time to put your feet up in front of the fire!
If you would like to see on come and see us in our shop and we will be pleased to show you over the Charger.