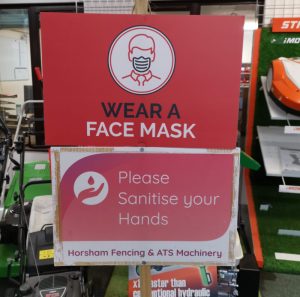 This is just a quick note to our customers who visit us here in our shop. As of Tuesday 30th December, the government have made it mandatory for everyone to wear a face mask in a shop to help stop the spread of the new Omicron variant see the link here for more information. In the interest of all our customers and ourselves, we would kindly ask if you are coming to our shop you could follow these guidelines as we will be doing the same for your protection. We have kept our counter screens in place and we provide hand sanitiser at the entrance door and at our two counter stations.
We thank you all for your assistance in keeping everyone as safe as possible and allowing us to continue to help you.
Many thanks
From us all at ATS Machinery.